---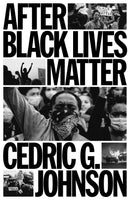 by Cedric Johnson
Verso
3/21/2023, hardcover
SKU: 9781804291672
Contemporary policing reflects the turn from welfare to domestic warfare as the chief means of regulating the excluded and oppressed
The historic uprising in the wake of the murder of George Floyd transformed the way we think about race and policing. Why did it achieve so little in the way of substantive reforms? After Black Lives Matter argues that the failure to leave an institutional residue was not simply due to the mercurial and reactive character of the protests. Rather, the core of the movement itself failed to locate the central racial injustice that underpins the crisis of policing: socio-economic inequality.
For Johnson, the anti-capitalist and downwardly redistributive politics expressed by different Black Lives Matter elements has too often been drowned out in the flood of black wealth creation, fetishism of Jim Crow black entrepreneurship, corporate diversity initiatives, and a quixotic reparations demand. None of these political tendencies addresses the fundamental problem underlying mass incarceration.
That is the turn from welfare to domestic warfare as the chief means of regulating the excluded and oppressed. Johnson sees the way forward in building popular democratic power to advance public works and public goods. Rather than abolishing police, After Black Lives Matter argues for abolishing the conditions of alienation and exploitation contemporary policing exists to manage.
Reviews:
"A virtuoso performance! Weighing the successes and limitations of Black Lives Matter, Johnson concludes that identity-based mobilization—confusing what people look like with what they need—cannot substitute for majoritarian political coalition-building." — Barbara J. Fields, Columbia University and co-author of Racecraft: The Soul of Inequality in American Life
"A compelling argument for reinstating a meaningful anticapitalist analysis and politics into the fight to end police violence and the harms of criminal justice system in the United States. Readers will undoubtedly come away with new perspective sthat deepen their understand of the successes and limitations of Black Lives Mater and its political vision." — Leslie Kern, author of Feminist City and Gentrification is Inevitable and Other Lies
About the Author:
Cedric Johnson is professor of African American Studies and Political Science at the University of Illinois at Chicago. His book, Revolutionaries to Race Leaders: Black Power and the Making of African American Politics was named the 2008 W.E.B. DuBois Outstanding Book of the Year by the National Conference of Black Political Scientists. Johnson is the editor of The Neoliberal Deluge: Hurricane Katrina, Late Capitalism and the Remaking of New Orleans. His 2017 Catalyst essay, "The Panthers Can't Save Us Now: Anti-policing Struggles and the Limits of Black Power," was awarded the 2018 Daniel Singer Millenium Prize. Johnson's writings have appeared in Nonsite, Jacobin, New Political Science, New Labor Forum, Perspectives on Politics, Historical Materialism, and Journal of Developing Societies. In 2008, Johnson was named the Jon Garlock Labor Educator of the Year by the Rochester Central Labor Council, AFL-CIO. He previously served on the representative assembly for UIC United Faculty Local 6456.