---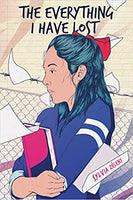 by Sylvia Zéleny
Cinco Puntos Press
11/5/2019, paperback
SKU: 9781947627185
12-year-old Julia keeps a diary about her life growing up in Juarez, Mexico. Life in Juarez is strange. People say it's the murder capital of the world. Dad's gone a lot. They can't play outside because it isn't safe. Drug cartels rule the streets. Cars and people disappear, leaving behind pet cats. Then Dad disappears and Julia and her brother go live with her aunt in El Paso. What's happened to her Dad? Julia wonders. Is he going to disappear forever? A coming-of-age story set in today's Juarez.
Reviews:
"Zéleny's lively novel, written in the form of a diary, captures Julia's voice perfectly as she matures. Julia's life is very different from most readers, but Zéleny's approachable, inviting writing makes it resonant on a broad scale." --Donna Scanlon, Booklist
"Conveying the grim challenges Julia faces, Zéleny creates a fierce, funny, and full-of-feeling protagonist whose staccato diary entries pull the reader along." --Publisher's Weekly

"Sylvia Zéleny makes her claim as one of the true contemporary voices to be heard on the US Mexican border. Her powerful stories are not to be missed and will hold canon for many young readers looking to identify with text for and by their own culture... The Everything I Have Lost is a beautifully sublime story of a young girl coming of age en la frontera."--Chelsea Villarrea, Latinx In Publishing
About the author:
Sylvia Zéleny is a bilingual author from Sonora, México. Sylvia has published several short-story collections and novels in Spanish. She received her MFA in Creative Writing from The University of Texas at El Paso where she is currently the Director of the Online Creative Writing MFA program. In 2016 she created CasaOctavia, a residence for women and LGBTQ writers from Latin America.