---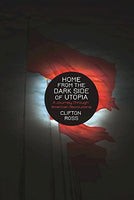 by Clifton Ross
AK Press
8/9/2016, paperback
SKU: 9781849352505
A riveting personal memoir that shares hard-earned political insights. Ross's journey begins on Air Force bases and in small, conservative towns in the American South. We follow his political and spiritual development from an Anabaptist peace community in the 1970s, through various forms of radical and countercultural politics, to the present-day failures of "revolutions" throughout Latin America, with a particular focus on the Bolivarian process in Venezuela. The book charts a path through good intentions, projects gone awry, and the shadow side of utopian dreams--ultimately locating hope in the social movements of ordinary people who resist the imposition of states and other actors that claim to represent them.
Reviews:
"An incisive and urgently needed political critique that can only be ignored at great cost... Ross shows how quickly fantasy takes the place of empirical reality when the leftist imagination takes flight in the misty realm of solidarity, and how easily the actions of charismatic leaders, state officials, and political vanguards are identified with the will of the people." --John Clark, author of The Impossible Community: Realizing Communitarian Anarchism
"[Ross's] version of the Emerald City is, first, a world in which decision making is decentralized and communal, but also, and just as important, a world in which the desired social transformation comes about in a spirit of experimentation, with an understanding in advance that what happens will be a patchwork of failures as well as successes. --Staughton Lynd
About the Author:
Clifton Ross is a translator, filmmaker, and writer. He is co-editor, with Marcy Rein, of Until the Rulers Obey: Voices from Latin American Social Movements. Ross's book of poetry, Translations from Silence, received PEN Oakland's 2010 Josephine Miles Award for Literary Excellence.