---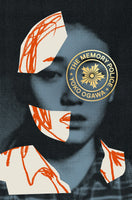 by Yoko Ogawa, translated by Stephen Synder
Vintage
07/28/2020, paperback
SKU: 9781101911815
A haunting Orwellian novel about the terrors of state surveillance, from the acclaimed author of The Housekeeper and the Professor.
On an unnamed island, objects are disappearing: first hats, then ribbons, birds, roses... Most of the inhabitants are oblivious to these changes, while those few able to recall the lost objects live in fear of the draconian Memory Police, who are committed to ensuring that what has disappeared remains forgotten. When a young writer discovers that her editor is in danger, she concocts a plan to hide him beneath her floorboards, and together they cling to her writing as the last way of preserving the past. Powerful and provocative, The Memory Police is a stunning novel about the trauma of loss.
Reviews:
"The incredibly prolific Ogawa... is masterful at telling complex narratives with awe-inspiring simplicity. It's never really explained how the Memory Police erases these objects and memories. Instead, Ogawa entices the reader to look at this odd world from the perspective of her narrator: accepting what's happening and adjusting accordingly. Other authors might crank the emotional drama up to 11, but Ogawa's characters never boil over, despite the dire circumstances." -- Portland Mercury
"Although, at the outset, the plot feels quite Orwellian, Ogawa employs a quiet, poetic prose to capture the diverse (and often unexpected) emotions of the people left behind rather than of those tormented and imprisoned by brutal authorities." -- Kirkus
"The Memory Police truly feels like a portrait of today. To await the future is to disappear the present — which only accelerates the speed with which now turns to then, and then turns to nothing... A lovely, if bleak, meditation on faith and creativity — or faith in creativity — in a world that disavows both." — Wired 
About the Author:
Yoko Ogawa has won every major Japanese literary award. Her fiction has appeared in The New Yorker, A Public Space, and Zoetrope: All-Story. Her works include The Diving Pool, a collection of three novellas; "The Housekeeper and the Professor"; "Hotel Iris"; and "Revenge". She lives in Hyogo.