---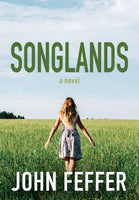 by John Feffer
Haymarket Books
6/1/2021, paperback
SKU: 9781642594645
2052. The world is a mess. The climate change meltdown has triggered an endless cycle of natural disasters. Nationalist paramilitaries battle against religious extremists. Multinational corporations, with their own security forces, have replaced global institutions as the only real power-brokers. Waves of pandemics have closed borders with such regularity that travel has become mostly virtual.

Aurora, a middle-aged sociologist, tries not to think about how the world has turned so chaotic and dangerous. At university, she focuses on her students. At home, it's her children. She devotes her spare time to writing poetry. She's relatively comfortable, but not particularly happy. And she's angry at how small her life has become. Then one day a strange woman walks into Aurora's life and, in an instant, the world's chaos gets personal. Suddenly the obscure professor has a target on her back and the fate of the world in her hands. Her salvation, and that of the planet as well, lies in the mysteries locked inside the head of this enigmatic woman who has appeared on her doorstep. Unlocking those mysteries will take Aurora on a virtual journey around the fragmented globe and up against the world's most powerful corporation.

Songlands, the stand-alone finale to the Splinterlands trilogy, describes humanity's last shot at solving the world's problems. Can Aurora assemble a team to reverse the splintering of the international community and avert an even more dystopian future?
Reviews:
"An intriguing conclusion to a worthy trilogy. Feffer leaps far into the future in this book, but his view of it is enriched by a quirky, sensitive understanding of our world as it is--both its dangers and its possibilities." --Adam Hochschild
Praise for Frostlands:

"By taking us on a cautionary journey into a future planetary collapse where the term one per cent is redefined in a terrifying way, John Feffer forces us to look deeply at our own society's blindness to ecological apocalypse and greed. But the novel's enchantment goes beyond dystopia: the quest for salvation depends on a crusty female octogenarian who would make Wonder Woman salivate with envy." --Ariel Dorfman

"A worthy sequel to the thought-provoking Splinterlands, Frostlands is triumphant and absorbing science fiction, full of ecological and societal warnings. It is a unique and imaginative look at a future Earth scarred by environmental neglect.... In a short space, Frostlands touches on a variety of intriguing subjects. The killer drones and network-hacking warfare of Frostlands aren't wild speculative fantasy of a remote future; Feffer is focused on the next fifty years or so, with an eye toward avoiding the mostly bleak landscape that Frostlands so vividly captures. Rachel and Arcadia represent the ability of humans to adapt and fight back against even self-inflicted environmental and societal wounds; their story is both edifying and entertaining." --Foreword Reviews
About the Author:
John Feffer is a playwright and the author of several books including Aftershock: A Journey into Eastern Europe's Broken Dreams and the novels Splinterlands, and Frostlands. His articles have appeared in The New York Times, The Washington Post, The Nation, Salon, and others. He is the director of Foreign Policy In Focus at the Institute for Policy Studies.